In a newly introduced section this year, Urban Lens has curated select works of Joshua Oppenheimer, Philip Scheffner and Tamara Stepanayan to be screened at the festival. Each of them have a wide body of work with unique formal preoccupations that informs their film practice. The filmmakers will be in conversation about their films, and contexts in which each of their work have been produced.
Joshua Oppenheimer in conversation with Subasri Krishnan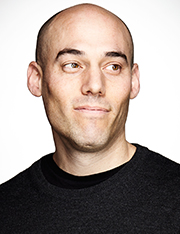 Joshua Oppenheimer: Born in 1974, USA, Oscar®-nominated film director Joshua Oppenheimer is recipient of a MacArthur "Genius Grant" (2015-2019). His debut feature film, The Act of Killing (2012, 159 min and 117 min), was named Film of the Year in the 2013 by the Guardian and the Sight and Sound Film Poll, and won 72 international awards, including the European Film Award 2013, BAFTA 2014, Asia Pacific Screen Award 2013, Berlinale Audience Award 2013, and Guardian Film Award 2014 for Best Film. It was nominated for the 2014 Academy Award® for Best Documentary, and has been released theatrically in 31 countries. His second film, The Look of Silence (2014, 99 min), premiered In Competition at the 71st Venice Film Festival, where it won five awards including the Grand Jury Prize, the international critics award (FIPRESCI Prize) and the European film critics award (FEDEORA Prize). Since then, The Look of Silence has received the Danish Academy Award for Best Documentary and the prestigious Danish Arts Council Award. It screened at the Telluride Film Festival, Toronto International Film Festival, New York Film Festival, Busan International Film Festival (Best World Documentary), the Copenhagen Documentary Festival (Grand Prize), Festival d'Angers (Audience Award for Best Film), and the Berlin Film Festival (Peace Film Prize). Oppenheimer is a partner at Final Cut for Real in Denmark, and Artistic Director of the Centre for Documentary and Experimental Film at the University of Westminster in London.
Subasri Krishnan: Subasri has been a fi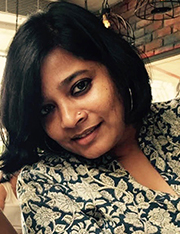 lmmaker for more than a decade. She also heads the Media Lab at the Indian Institute for Human Settlement (IIHS).
Her documentary films deal with contemporary politics. Her first documentary film 'Brave New Medium' on internet censorship in South‐East Asia, has been screened at film festivals, both nationally and internationally. The award-winning 'This or That Particular Person' looks at the idea of official identity documents and in that context, the Unique Identity number. The film was adjudged as the Best Short Documentary Film at the International Documentary and Short Film Festival of Kerala (IDSFFK), 2013. Her last documentary film 'What The Fields Remember' explores ideas of memory, violence and justice through survivors' narratives of the massacre. Her new documentary film (in-production) explores questions of citizenship and nationhood in contemporary Assam.
Subasri is the recipient of the Charles Wallace award, the Chevening Fellowship, PSBT film fellowship and the Goethe-Institut Residency award at Salvador-Bahia, Brazil. Prior to going to film school, Subasri worked at the academic journal 'Seminar'.
Philip Scheffner in conversation with Madhusree Dutta and Nicole Wolf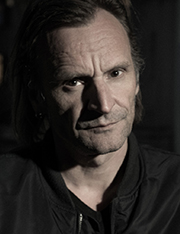 Philip Scheffner: Born on May 28th, 1966 in Homburg / Saar, Philip Scheffner has lived in Berlin since 1986, working on documentary films, video and sound art.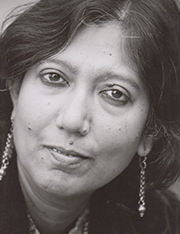 Madhusree Dutta: Madhusree Dutta is a filmmaker and curator of interdisciplinary art practices. Her non-fiction films on urbanology, identity politics and contemporary culture-scapes have been widely screened and awarded nationally and internationally. They are also part of the syllabus in various university depts. and study centres. She has been jury to several national and international film festivals, including Berlinale, 2015.
Madhusree is the former Executive Director of Majlis, a Centre for Interdisciplinary Arts Initiatives in Mumbai and  currently the artistic director of Academy of the Arts of the World in Cologne, Germany. She has authored and edited books on Public Cultures, curated large scale art events, designed various pedagogical courses, and initiated several public access image archive projects.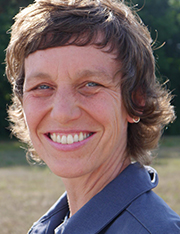 Nicole Wolf: Nicole Wolf (Berlin/London) is Senior Lecturer at the Department of Visual Cultures, Goldsmiths, University of London. Her research, teaching and curatorial projects have explored political/feminist cinema and documentary-experimental practice in sound, image and word, including in India, in the context of anti-colonial struggles and resistance movements in militarized territories. Her recent research and pedagogical practice focuses on anti-colonial agri-cultural practice, ecology and climate justice. She is editor of Grenzfälle. Dokumentarische Praxis zwischen Film und Literatur bei Merle Kröger und Philip Scheffner (November 2021).
Tamara Stepanyan in conversation with Samina Mishra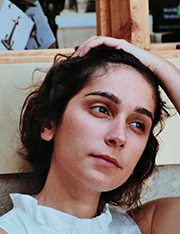 Tamara Stepanyan: was born in Armenia. During the breakdown of the Soviet Union in the early 90's, she moved to Lebanon. After studying and working in Lebanon, Tamara pursued her studies at The National Film School of Denmark under the supervision of Arne Bro. "Embers" is the first feature documentary of Tamara that has won the Best Documentary Award at Busan International Film Festival in South Korea.
For 11 years now, she has been working and living in France where she has already made two feature documentaries "Those from the Shore" and "Village of Women". Her films have won prestigious awards around the world, Best Documentary at Busan International Film Festival, Best Director at Boston, Best Film at Amiens in France, and some more. Right now she is in preparation for two new films.
Stepanyan made a number of films that were shown and primed in prestigious festivals like Locarno, Busan, La Rochelle, Boston, Leipzig, Amiens.
Stepanyan teaches film at 2 high schools in Paris.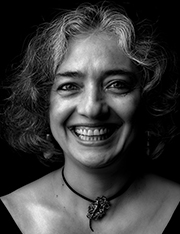 Samina Mishra: Samina Mishra is a documentary filmmaker, writer, and teacher based in New Delhi, with a special interest in media for and about children. Her work uses the lens of childhood, identity and education to reflect the experiences of growing up in India. Her recent work includes Jamlo Walks, a picture book that tells a story of the migrants walking back home during the COVID-19 lockdown in March 2020, Nida Finds a Way, a chapter book for early readers that follows a young girl as she explores the world around her including the anti-CAA/NRC public protest at Shaheen Bagh, and Happiness Class, a documentary that explores the idea of happiness seen through the Happiness Curriculum introduced in the Delhi government schools in 2018. She is currently teaching the International Baccalaureate Diploma Programme in Film at Pathways School Noida. Samina also collaborates on Torchlight, a web journal on libraries and bookish love, curates for Half Ticket, the children's section at the MAMI Mumbai Film Festival, and runs The Magic Key Centre for the Arts and Childhood, a virtual resource centre for children as well as adults working with and for children.