Deepawli – Mere Sheher Me
camera_baaz
Market Door
Santhiya Kandaraja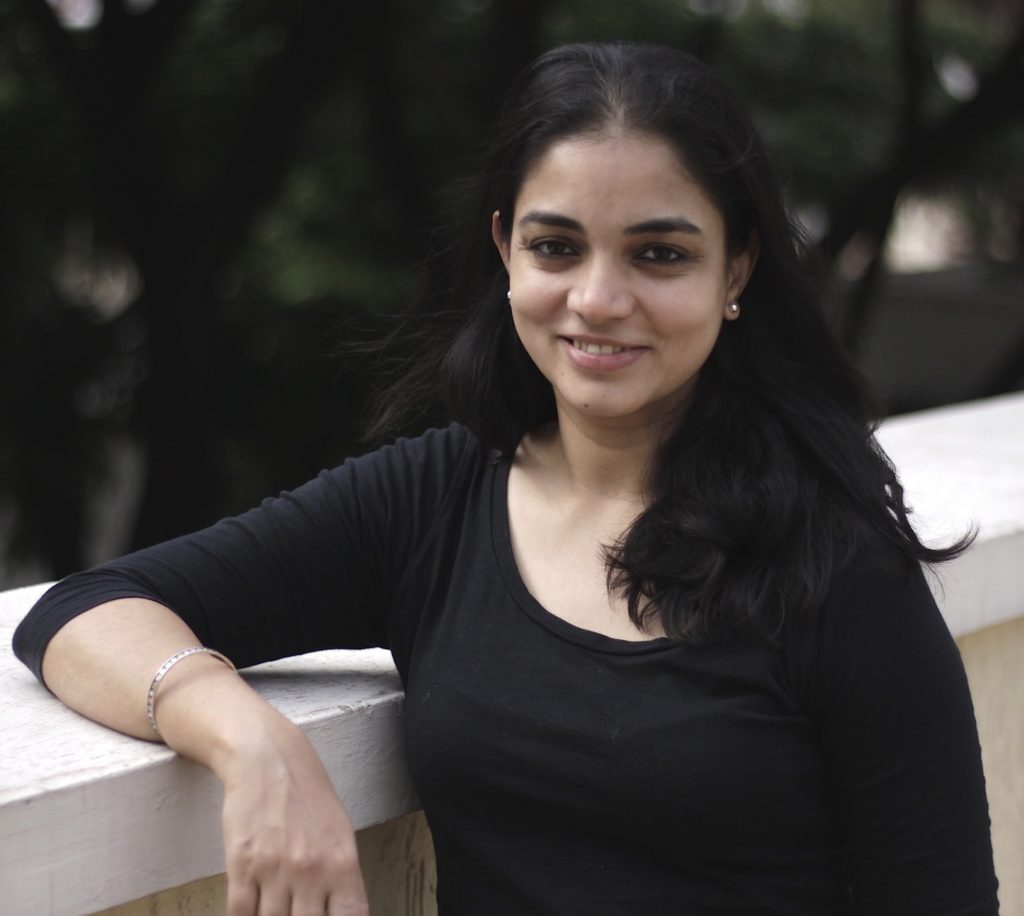 Filmmaker Sandhya Kumar will be picking the best entry of the Urban Lens Film Contest
A film and communications graduate of San Francisco Art Institute and Jamia Millia University, New Delhi, Sandhya Kumar is inspired by the desire to make visible the poetry of everyday life. Her 2012 documentary, 'O Friend, This Waiting!' won the Indian National Film Award for Best Arts/Cultural Film, for its unconventional exploration of the Devadasi tradition in South India through the medium of love-poetry. She has received film grants from the India Foundation for the Arts (IFA) and the Public Service Broadcasting Trust (PSBT) and has been an ATSA fellow at ARThink South Asia. She is a trustee of Vikalp Bengaluru, a filmmakers' collective committed to creating platforms for documentary films to reach wider audiences. She also conducts workshops and training sessions on the filmmaking process for learners of all levels.
Urban Lens Film Contest - Stories from your neighbourhood
The IIHS Urban Lens Film Festival is delighted to announce a video contest centred around stories from your neighbourhood. Each locality has unique stories and this is an opportunity to share one from yours! Introduce us to a person, walk us down a street or take us on a tour of your local market. 
Create a quick video upto two minutes in length, on your camera or phone; submit your film using the entry form and stand a chance to win a cash prize of Rs. 5000! 
Rules and regulations:
Eligibility: The contest is open to all Indian citizens residing in India over the age of eighteen and having a valid Indian bank account. Participants represent and warrant that they meet the eligibility requirements set forth herein.

How to enter the contest: The theme for the contest is 'Stories from your neighbourhood'. The video must be all original content, no more than two minutes long. To enter, participants must register their submission(s) at the contest page available at the IIHS' Urban Lens Website. The contest page will have a form wherein the participants are required to read the terms and conditions (which are in the form of an undertaking of binding Terms and Conditions) and sign the said form voluntarily with a full and complete understanding of the contents therein. Participants must enter their name, e-mail id, a link to download the video (through Google Drive, Microsoft OneDrive, iCloud or DropBox), preferred social media handles and confirmation that they have rights to the content / the content belongs to them.
 Submission to the video contest will close on 15 November 2021 at 6pm. For purposes of these Official Rules, all times are in Indian Standard Time. 
 Eligible participants must submit their entry in accordance with these official rules. No other method of submission will be accepted.
Prizes, Winner notification and announcement:
The winner of the video contest will receive INR 5,000 and the top ten posts will be shared on the IIHS Urban Lens website and IIHS social media channels. Each entry will be judged basis on:
Concept and story

Technical finesse 
The potential winner, as determined by the Judges, will be notified by email and will be required to respond (as directed) to the notification attempt. The failure to respond timely to the notification may result in forfeiture of participation in the contest and in such a case, IIHS will select an alternate winner according to the Judge's results. The potential winner will be required to provide their bank details and other documents as required by IIHS within a reasonable amount of time for the purpose of crediting the winning prize. If a potential winner cannot be contacted by email after the first attempt to contact them, or if they fail to provide their bank details and other documents as required by IIHS within the required time period, they will be disqualified and an alternate entry will be selected in their place from all eligible entries received according to the judging criteria of the contest.
Cash prizes are not transferable. Any and all prize related expenses, including, without limitation, any and all central, state, and/or local taxes shall be the sole responsibility of the prize winner.